Valuations 'Top 10'
In these challenging times, Emma Howarth, our Associate, has created a 'Top Ten Tips' to assist in valuing the works.
10. Value of Works
From the employer's viewpoint, the value of works completed by the contractor is the value of the whole contract, less the cost of completing the works with the aid of another contractor.
9. Interim Valuations
An interim valuation must be a realistic assessment.
A low valuation creates unreasonable financial problems for the contractor, whereas a high valuation creates a risk to the employer.
8. Obligations
It is critical that the contracting parties' obligations are met at the stated times.
7. Contract Sum
Know how the Contract Sum is made up and what is included where.
6. Prelims
Check how prelims are split and claimed. If these are split on a week-by-week basis, where is the removal of site set up?
Prelims should reflect the time left to complete the works. If the contractor slows down, we slow down their prelims!
5. Rules for paying
Check the rules for paying for materials on and off site
Rules can be found in 1.16.8 and 1.16.9 of the 'Black Book Interim Valuations and Payments'.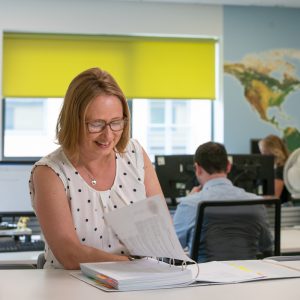 Emma Howarth, Associate 
4. Evidence of payment
Get evidence of payment from designers.
3. Liaise with the Clerk
Are there any works not in accordance with the contract, or properly executed?
If there is, see 3.8.1 of the 'Black Book Interim Valuations and Payment'.
2. Keep records of everything
1. Check, Check, CHECK… and CHECK AGAIN! 
At Poole Dick, we are committed to investing in the personal and professional development of our team,  supporting them through our dedicated Poole Dick training academy, training opportunities, initiatives and more.
Emma is responsible for managing a structured program of CPD and training sessions for all staff. Our academy has been recognised by various external bodies. Read more here.
Back to Insights