Poole Dick Selected for Innovation Chain North Framework
Poole Dick has been chosen to provide consultancy services for the new Innovation Chain North (ICN) framework, managed by social landlord Great Places Housing Group.
The £750m framework has been launched to support the delivery of new homes across the north of England; not only to bring forward Great Places' own ambitious development programme, but also those of other Housing Associations operating across the north of England.
In total 113 suppliers – 30 contractors and 83 consultants – were successful in the competitive tender process; based on their technical competence, price and their commitment to social value. The new £750m framework will run for four years, until June 2024.
Social value pledges, including apprenticeships, work experience opportunities and volunteering hours were proposed by all suppliers and Great Places will be seeking these pledges are to be applied on every new development.
"We are delighted to be working with Poole Dick on our new ICN framework. We are confident they will be able to work with us and the clients of ICN in delivering the sector's extensive development ambitions in the North. We were delighted to have a huge response from the market and receive high quality proposals and substantial social value pledges for our communities. We are now looking forward to mobilising the framework and working together on new projects with Poole Dick supporting us with Employer's Agent and Purchaser's Agent services."
Helen Spencer, Great Places' Director of Development
"Poole Dick are delighted to have been selected to be part of the ICN Framework. We are looking forward to continuing development of our existing relationships and to creating new collaborative partnerships across the wider geographical areas that the framework now covers."

Jonathan Purcell, Regional Director
Back to Insights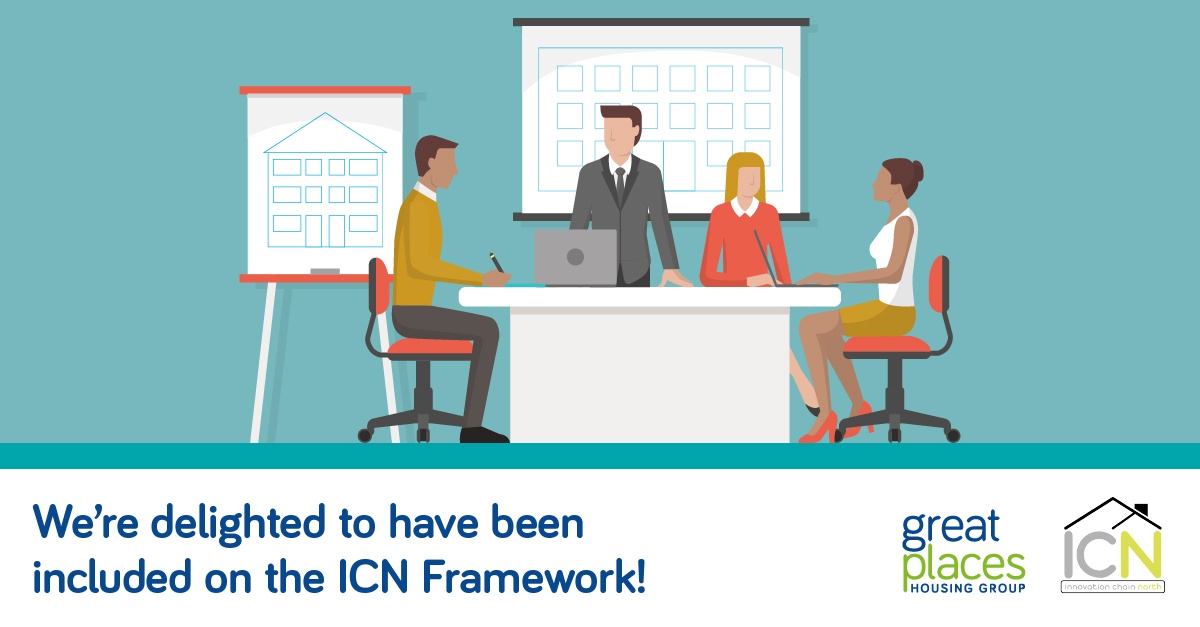 "Poole Dick are delighted to have been selected to be part of the ICN Framework. We are looking forward to continuing development of our existing relationships and to creating new collaborative partnerships across the wider geographical areas that the framework now covers."
Jonathan Purcell, regional director