The Journey to Net Zero – Blog
Alex Booth, Engagement Advisor, GMCC.
In Q4 2021, the Greater Manchester Chamber of Commerce hosted Poole Dick's "Towards a Net Zero Future. Are we on Track?"
Here are the 3 key issues I took from the event and how I believe collaboration can help with all 3 issues.
Analysis then Action
In the construction industry, there are countless stages from design to completion. Think about the number of teams within the retrofit process: advisors, assessors, coordinators, designers, installers, evaluators. Throw in more stakeholders, such as landlords and utilities companies, and you can see how communications breakdown, costs are cut and the initial designs are altered. Can the construction industry gather all stakeholders before construction begins to adopt an "Analysis then Action" approach instead?
Net Zero perfection vs Mass carbon reduction
Construction businesses are struggling to create profitable business plans that factor in Net Zero costs. Striving for Net Zero is expensive, particularly the last 10%-20%. It's better to retrofit two buildings at a carbon reduction rate of 80% rather than one building at 90%. Should we drop the term "Net Zero" while councils, the private sector and academia work together to implement wide-spreading, cost-effective new build and retrofit designs?
Cultural Shift
The hardest part of buildings going net zero will be the cultural shift, such as society accepting gas cookers are no longer an option. As a result, construction businesses can fall into the trap of overselling going net zero's saving potential. Instead, government can help facilitate this cultural shift.
Here are some suggestions of how:
Government can create an annual "MOT" for buildings to strengthen post occupancy evaluation and ensure retrofit quality.
Government can reduce VAT to zero for new builds and retrofit.
Funding bodies can work with industry to create funding that's easier to access or more realistic to the fast-paced construction industry.
Should the government be listening to external suggestions to facilitate this cultural shift?
How can GMCC help?
It's no wonder solving construction's net zero woes is a complex issue, having so many more stakeholders than the average industry. However, difficult issues can be helped with collaboration and the sharing of best practices.
Greater Manchester is a region renowned for our collaborative efforts. The Greater Manchester Chamber of Commerce is testament to that, being the largest Chamber in the UK. We help businesses connect, communicate and create partnerships to achieve goals impossible to be done alone.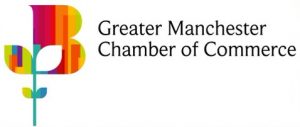 GMCC is committed to helping businesses reach their sustainability goals by offering guidance and facilitating multi-sector collaboration. If this is something you're interested in, please call 0161 393 4321 or email: benefits@gmchamber.co.uk
Read more about Poole Dick's event here. 
For further information on this event or the subject of sustainability, please do get in touch.
Our speaker and sustainability expert, Paul Newman can be contacted here: p.newman@pooledick.co.uk
Back to Insights